Brooklyn Bridge Tours (Updated February 2023)
14,629 Reviews
|
New York City, USA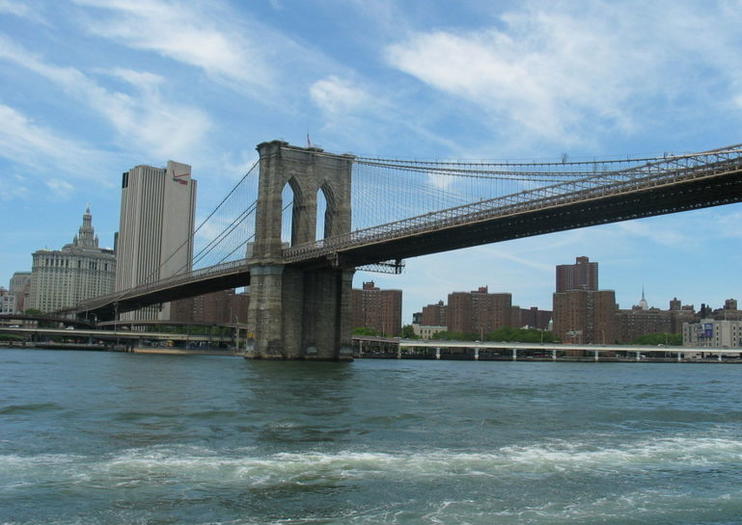 New York's iconic bridge should be high on your 'to-do' list while visiting this great city. Connecting Brooklyn with Manhattan over the East River, you'll feel like you've entered a movie set as you become part of the real New York. Take a leisurely walk across the bridge and enjoy panoramic views of the harbour while pinching yourself. This feat of engineering was built in the 1870s, presenting the longest bridge span in the world at the time. One of the first suspensions built in the USA, Brooklyn Bridge is testament to outstanding design.
Looking at this National Historic Landmark, you see a bridge carrying traffic, pedestrians and cyclists, but did you know that during the build anchorage space was rented out to help fund the construction? Hard to believe, but due to their perfect storage conditions compartments within the anchorages once provided wine cellar space for some of the city's vintners. The history of New York's famous waterfront is illustrated at observation points beneath the imposing Gothic towers. Not only is a walk on Brooklyn Bridge a healthy, enjoyable attraction, but an educational one too. If you have time to stay till dusk, you'll see views at their best as the lights of Brooklyn and Manhattan switch on and city nightlife comes alive.
Nearby subway stations include Brooklyn Bridge – City Hall and High Street Stations.
Read More