U.S. Capitol Tours (Updated December 2022)
14,862 Reviews
|
Washington DC, USA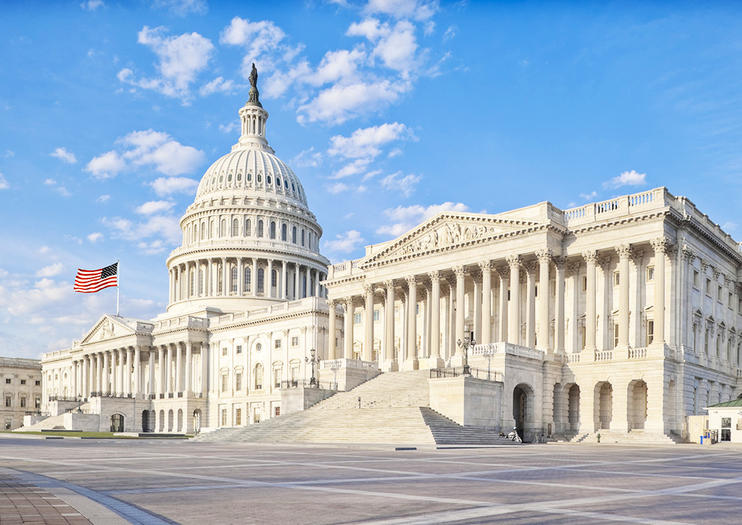 The United States Capitol building provides a stunning focal point over Washington D.C from its elevated site on Capitol Hill. Its original design, by amateur architect William Thornton, was selected as part of a competition inspired by Thomas Jefferson, George Washington's Secretary of State at the time. Steeped in America's fascinating history, the first cornerstone was laid by President Washington, along with eight others, on September 18, 1793. Completed in 1800, the building evolved and expanded along with an increasing number of united states during the 19th and 20th centuries. This stunning example of Neoclassical architecture shares its neighborhood with the Library of Congress and the Supreme Court, amongst other noted buildings and residential dwellings.
Today, tourists from all over the world place Capitol Hill at the top of their 'must-see' lists. The vantage point not only gives you a clear view over National Mall, but guided tours convey great insight to American history from the doorstep of this political powerhouse.
The best way to get to US Capitol is by Metro. For the House (south) side, take the Metro Blue or Orange Line to Capitol South Station, and for the Senate (north) side, take the Metro Red line to Union Station.
Read More